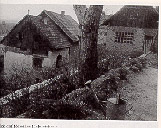 The Handke cottage where he was born, lived the first two years, and then, after two years in Berlin, until he went off to the Griffen seminary in 1954... KEUSCHE, KEUSCHNIGG
PHOTO 3 on the bio photo page
http://handkelectures.freeservers.com/photo2.html
shows Handke as a young sensitive poet, further down you see him as a happy Beatle; looking like a 70s rock star as he drinks beer with his first wife, the actress Libgart Schwartz, their daughter Amina on the bottom; gesturing as he talks animatedly in his study on the Moenchsberg in the 80s; receiving his honorary doctorate in Salzburg on his 60th birthday, with the kind of grin on his face about which I could talk for an hour itself; walking with two friends through his preferred wooded environs; with the Austrian novelist, poet and translator Erich Wolfgang Skwara, and the widow of Hermann Lenz as Skwara receives the Herman Lenz prize from the Hermann Lenz foundation that Handke's friend the magazine magnate Burda established at Handke's suggestion. At the top of this page you will see the "Keusche", the cottage or hovel, in which the future inventor of the personae Keuschnig [for the novels A MOMENT OF TRUE FEELING - 1974 - & MY YEAR IN THE NO-MAN'S-BAY, 1994] was born to create yet another log cabin legend.
The difference between the photo 2 & 3 is what playing in the Premiership of literature for forty years will do to you. I have about a 100 photos his on the slide show page of the website, and there must be literally thousands, for
THE WAY YOU LOOK SOMETIMES AFTER YOU HAVE WRITTEN TWO BOOKS A YEAR FOR FORTY YEARS....

AS A YOUNG POET..... POSSIBLY POSED
.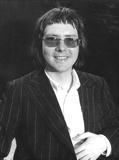 DEFERENCE BEING PAID TO JOHN LENNON....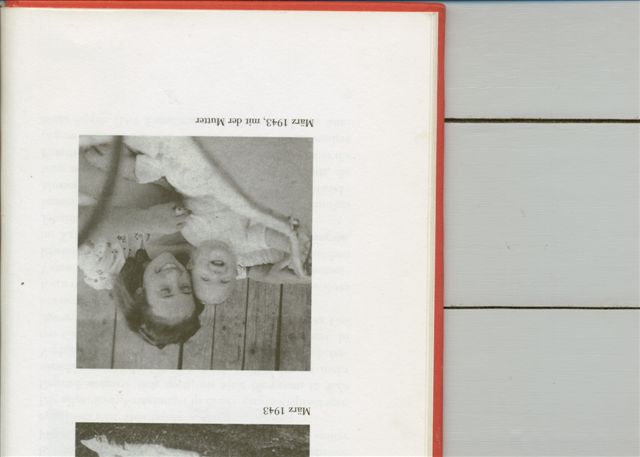 A SALVAGING MOTHER, AND A JOYOUS BABY, AT LEAST FOR TWO YEARS, POSSIBLY SUFFERING, HOWEVER INVISIBLY, FROM ANACLYTIC DEPRESSION...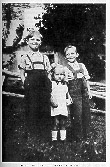 AS A YOUNG BOY, PROTECING HIS HALF BROTHER & SISTER, WHO WERE SIRED BY HIS HATED STEPFATHER....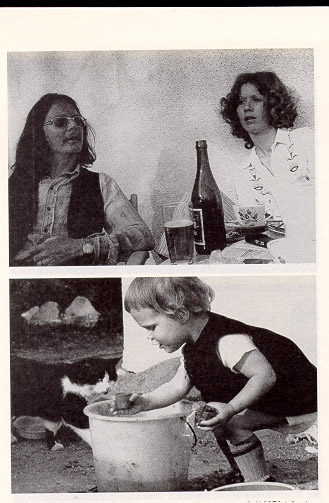 with first wife libart schwart & daughter Amina, the dark glasses are not an affectation, but a filter to inhibit an attack of what Handke calls "nausea of the eyeballs"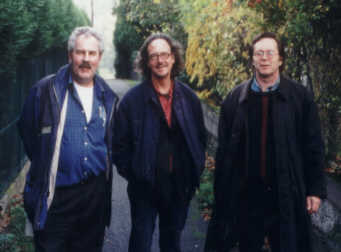 walking = one of the last great walkers on earth ["It has become hard to walk on earth"... Walk About the Villages] through the woods, an activity during which our man is not seized by his claustrophobia, though I wonder under what conditions all those interviews were held...